CHORD ELECTRONICS ANNI DESKTOP INTEGRATED DESKTOP AMPLIFIER REVIEW
John Scott gives the £1300 Chord Electronics Anni a whirl in his desktop system but will he actually get any work done?
Arguably, Chord Electronics has become best known to Hifi enthusiasts for its range of DACs, from the portable Mojo to the flagship DAVE. the company's origins, however, are in amplification having supplied power amps to the BBC, Abbey Road Studios and The Royal Opera House amongst others. 
While Chord continues to serve the pro audio sector, the company's range of domestic audio products is now firmly established, aided no doubt by the idiosyncratic visual design shared across the product range. At the recent North West Audio Show Chord's room was consistently busy over the two days of the show, a testament to the products' appeal. 
The Chord Anni is a desktop amplifier/headphone amp which forms part of the Qutest range of products, sharing a similar form factor to the Qutest DAC and Huei phono amp. In fact, Chord sell a modular rack system for the range, should you wish to use the Qutest or the Hui, or indeed both, with the Anni. Chord state that the Anni features trickle down technology from the company's reference Ultima range of pre and power amps to "fully exploit the potential of today's high-performance headphones, desktop monitors and high-resolution audio sources".  
UNBOXING THE CHORD ANNI

 
First impressions really do make a difference and the Anni's packaging is one of the most attractive and pleasing boxes that I've encountered in some time. A black cardboard sleeve featuring the Anni logo and a photo of the amp surrounds a good-quality flip-top box. Removing the sleeve and flipping open the box reveals the Anni sitting comfortably in the box's top section. A pull-out drawer in the lower section of the box contains the power supply, user manual, and the connecting leads required should you wish to use the Anni in conjunction with the Qutest or Huei. As first impressions go, a very impressive-looking package that gives a sense of added value.  
BUILD QUALITY AND FUNCTIONS OF THE ANNI

 
Although I am familiar with the Qutest DAC, I was still initially surprised at quite how small the Anni was once removed from the box. At 160mm x 42.5mm x 96.6mm (W, H, D) and weighing in at just 625g, it's not unreasonable to describe it as "tiny". The Anni may be tiny but it is also solid, its aluminium chassis is perfectly put together with no rough or protruding edges and it gives off a sense of heft that belies its weight. 
The amp I currently use in my office system is an A&R A60 which may well qualify as vintage these days. It is not a particularly large amp and sits quite comfortably on my desk. I've never considered that it takes up too much space but I reckon I could have fitted at least half a dozen Annis into the A60's footprint and it was quite refreshing to get that desk space back again, even though it only ended up getting cluttered up again with scraps of paper and other assorted detritus left by the untidy fairies as soon as I had turned my back. The Anni's switching power supply has a long enough connecting lead (1.5m) to allow it to sit hidden away on the floor out of the way which also helps to minimise the Anni's table-top impact.  
You might think that a piece of kit that is approximately the size of a couple of packs of playing cards stacked one on the other might struggle with functionality, but this proves not to be the case. True, there are no tone or balance controls but many full-sized audiophile amplifiers also lack those functions. What you do get on the front panel is a central rotary volume knob that doubles as an input selector – simply, click it inwards to switch between inputs, the illuminated LEDs around the knob glow blue for input one and red for input two. On either side of the volume/input knob sits a headphone jack; one 6.35mm and one 3.5mm, allowing for the simultaneous use of two pairs of headphones. The Anni's top panel hosts two of Chords signature illuminated hemispherical buttons, one for power and one for gain. The power button lights up red in standby, green when outputting to headphones, and cyan when outputting to speakers. When headphones are connected the speaker output is automatically muted. Given its size, the Anni's back panel gives the impression of being uncluttered despite finding room for a DC input, a DC output, two RCA audio inputs, two banana plug speaker outputs, and a grounding terminal.
SET UP
The Anni comes with a small but comprehensive instruction manual, but if you have set up any integrated amplifier before then set up is pretty much self-explanatory; connect your source to the audio input, your speakers to the audio output, the power lead to the PSU, plug it in, switch it on and Robert is your Mother's brother.  
While I initially set up the Anni in my office system (I'll return to this later) I was really keen to try it out as a stand-alone headphone amp. While I enjoy headphone listening, neither of my main HiFi setups are ideal for this; the amp in one system is too far away from the sofa to make headphones really viable unless I want to lie on the floor and if I want to listen to music in the other room, where the amp is close enough to let me sit or lie on the sofa – if someone else is watching the TV then that doesn't work well with open-backed headphones. So ideally what I was after was the ability to have an amplifier sat just beside the sofa in the room with no TV and I reckoned the Anni would give me that. 
My source was a Rasperry pi/Dragonfly Cobalt streamer/DAC fed via powerline adaptor by my Roon Nucleus+. Connected up to the Anni, both boxes sat snugly out of the way at the side of the sofa comfortably within distance of my headphone cable. Job done and I now had a headphone-based system that I could use in any room of the house that had a comfy seat near a couple of power outlets. 
CHORD ANNI SOUND QUALITY
Starting off then with some serious headphone listening. It so happened that my time with the Anni coincided with me having both the Sendy Aiva and Sendy Apollo 'phones as well as the Hyland Headphone Venus 'phones available to audition. As I mentioned above, the Anni has two headphone jacks and while I can't imagine that two people wanting to sit side by side listening to music on headphones together is a particularly common scenario (you may know otherwise), the ability to have two sets of headphones plugged in and being able to switch quickly between them was a bit of a godsend for auditioning purposes. 
While it was clear that each set of headphones had its own tone profile, the Venus, in particular, being warmer than either of the Sendy's, it was also apparent that Anni's qualities came through loud and clear regardless of which headphones were being used. The first of these being dynamism! On Elvis Costello's song Beyond Belief, Bruce Thomas' bass resonates like a steel hawser stretched across an Olympic-sized swimming pool and the Anni conveyed the attack and delay of each note with no suggestion of any strain or distortion. Clarity is another strength; Costello's vocal is close-mic'd on this track resulting in a slight sibilance as his breath is pushed between the gap in his front teeth. This can often be rendered with a degree of harshness but the Anni handles this with aplomb, it's there to be heard but it's neither muffled nor exaggerated, just presented as a natural part of Costello's vocal delivery. 
Quite a few lazy hours were spent loafing on the sofa in the company of the Anni and my headphones. I was almost reluctant to move it back to the office system but a HiFi reviewer's life is full of such tribulation and so I lugged all 625g of it back upstairs where it was paired up with another Raspberry pi streamer, this time with a built-in Allo Boss DAC and a pair of Mk1 Linn Kan standmount speakers. 
Once again I was apprehensive about Anni's seemingly flea-weight output (10W into 8Ohms). For hard-to-drive speakers, the amp's gain button can be put into play. With my Kans, I found that the additional gain was nice to have but not actually necessary and I generally preferred to leave it switched off; the Anni produced more than acceptable volume levels without having to crank the volume knob too hard. With the Kans situated on stands at either side of my desk, near-field listening with the Anni proved to be somewhat of a revelation. I felt enveloped in the music, almost as if I was wearing a pair of headphones. Linn Kans are sometimes criticised for lacking bass – not an opinion I particularly agree with given their size. Chrome Optismism from Dubblestandart's In Dub album features tons of bass, Lee Perry's loopy, floating vocals, and a cavernous reverb on the snare drum, all of which were presented effortlessly. 
During my time with the Anni I had the opportunity to pair it up with Chord's Qutest DAC, in many ways the ideal combination. While they sounded superb together, I couldn't help but think that in terms of cost this would involve pushing the boat out a bit too far for a desktop system. Then I thought a bit differently: the Qutest is a fabulous DAC, worthy of its place in a fully-fledged HiFi set-up. If you have a Qutest in your main rig its size and portability make it easy to switch in and out of your desktop system when you need it so in that sense you would be getting two DACs for the price of one which might make the combo a more palatable proposition.  
CONCLUSION

 
The Chord Anni is a tiny, very well built amplifier, ideal as either a desktop amplifier, a headphone amplifier, or both. The Anni's sound quality belies both its size and power output making it ideal for even the smallest of desks. The Anni runs cool during use due to adequate ventilation in the casework and a cooling fan that kicks into operation when required. I did detect very slight noise from the fan when there was no music was playing but this was completely inaudible with music playing even at very low levels. Being in the £1000+ price range, it is by no means a cheap solution if either desktop or headphone listening are a very occasional occurrence, but if you do spend a lot of time at your desk or are a serious headphone user then the Anni is very much worthy of your attention. I am certainly going to miss it when it is gone.  
AT A GLANCE
Build and Features: 
Attractive, solidly built, and beautifully finished 
Trickle-down technology from Chords flagship amplifiers 
Distinctive styling in line with other Chord products 
Optional gain offers compatibility with a wide range of speakers 
Twin headphone outputs offer shared headphone listening 
Sound Quality: 
Excellent sound quality with both headphones and speakers 
Dynamic and detailed 
Plenty of headroom despite modest power 
Value for money: 
Not cheap and you don't get a lot for your money size-wise but performance and versatility more than compensate 
We Loved: 
Quality packaging. It doesn't mean much in the grand scheme of things but it shows a pleasing attention to detail that is reflected in the Anni itself
Attractive design which looks good without taking up too much desk space 
Great sound quality and dual purpose functionality – sounds great with either speakers or as a stand-alone headphone amp 
A worthwhile addition if you are already a Chord Qutest user 
We Didn't Love So Much: 
 It is quite pricey 
Fan noise was mildly annoying when switched on but not playing music 
Price: £1300 
Elevator Pitch Review: Chord have taken some of the technology from their reference amplifiers to produce a tiny but highly impressive desktop/headphone amplifier that sits perfectly alongside their Qutest amp and Huei phono stage but will partner equally well with other manufacturers' products. Anni's quality is reflected in its price and for anyone looking for a small, versatile, audiophile amplifier it should definitely be on the audition list. Anni's small size, lightweight, and portability make it perfect for use in more than one room in the house.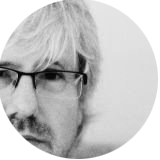 John Scott