HiFi Diary
A comprehensive and regularly updated list of HiFi events and HiFi shows around the world. If you'd like to add your HiFi or Audio event then please get in touch. A basic listing is free.
We feature local HiFi Dealer Events to huge international Audio Video Shows and HiFi Shows, hit the links for full info from the organisers' websites.
WHILST INFORMATION IS CORRECT AT THE TIME OF PUBLISHING, SHOW DATES SOMETIMES CHANGE OR ARE CANCELLED. PLEASE CHECK WITH THE ORGANISERS BEFORE BOOKING YOUR TRAVEL ARRANGEMENTS. IF A SHOW OR EVENT HAS A HISTORY OF DATE CHANGES OR CANCELATIONS, WE WILL NOT ADD IT UNTIL WE ARE CERTAIN IT WILL GO AHEAD ON THE GIVEN DATES.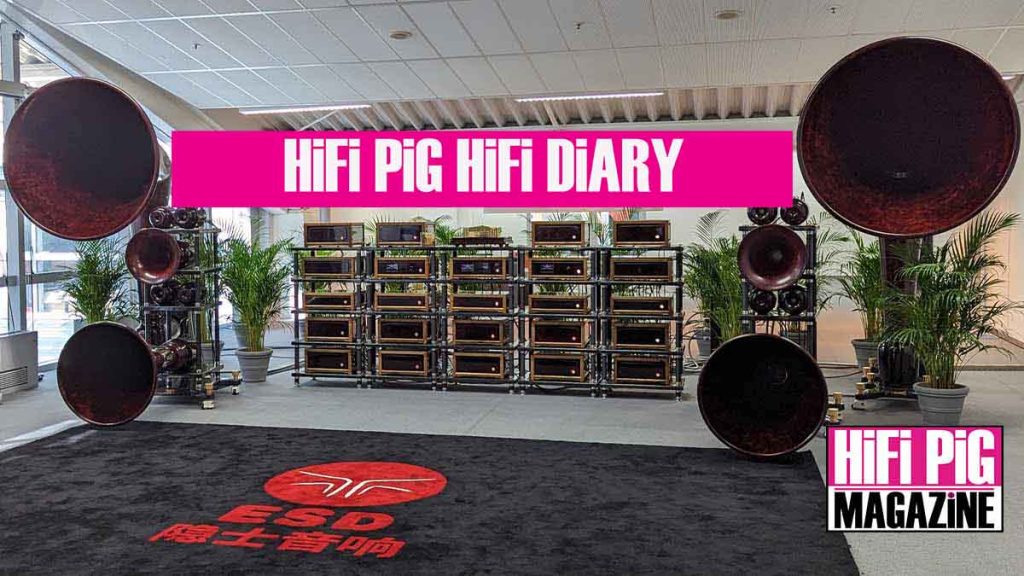 HiFi Shows September 2024
6th – 10th September 2024
Berlin, Germany
Messe Berlin GmbH, Messedamm 22
6th – 8th September 2024
Seatle, USA
DoubleTree by Hilton Hotel Seattle Airport, Washington
5th – 7th September 2024
Denver, USA
Denver, CO
HiFi Shows August 2024
HONG KONG AUDIO VISUAL SHOW 2024 (HONG KONG)
9th – 11th August 2024
Hong Kong
Hong Kong Convention and Exhibition Centre
HiFi Shows June 2024
22nd – 23rd June 2024
Holmes Chapel, UK
De Vere Cranage Hall Estate, Cheshire
HiFi Shows May 2024
12th May 2024
Coventry, UK
Sports Connexion, Ryton-on-Dunsmore, Coventry
9th – 12th May 2024
Munich, Germany
MOC, Munich
9th – 12th May 2024
Munich, Germany
MOC, Munich
HiFi Shows April 2024
12th – 14th April 2024
Schaumburg, USA
Renaissance Schaumburg Hotel & Convention Center, IL
HiFi Shows March 2024
23rd – 24th March 2024
Whittlebury, United Kingdom
Whittlebury Park, South Northamptonshire
22nd – 24th March 2024
Montreal, Canada
Hôtel Bonaventure Montréal
16th – 17th March 2024
Oslo, Norway
Scandic Hotell,  Asker, Oslo
SOUTHWEST AUDIO FEST DALLAS (USA)
15th – 17th March 2024
Dallas, USA
Hotel Anatole Hilton, Dallas, TX
3rd March 2024
Tonbridge, Kent
The Angel Centre, Tonbridge
SOUND SOCIETY SHOW 2024 (DENMARK)
2nd – 3rd March 2024
Aarhus, Denmark
​Hotel Royal, Aarhus, Denmark
HiFi Shows February 2024
23rd – 25th February 2024
Bristol, UK
Delta By Marriott City Centre Hotel Bristol
FLORIDA  INTERNATIONAL AUDIO EXPO (USA)
16th – 18th February 2024
Tampa, FL, USA
Embassy Suites by Hilton Tampa Westshore
NORDDEUTSCHE HIFI TAGE (GERMANY)
3rd – 4th February 2024
Hamburg, Germany
Steigenberger Hotel Treudelberg, Hamburg
HiFi Shows January 2024
INTEGRATED SYSTEMS EUROPE (SPAIN)
30th January – 2nd February 2024
Barcelona, Spain
Fira Barcelona, Gran Vía
9th – 12th January 2024
Las Vegas, USA
Las Vegas Convention Centre, Nevada
HiFi Shows December 2023
TAIPEI INTERNATIONAL AUDIO SHOW 2023 (TAIWAN)
14th – 17th December 2023
Taipei, Taiwan
Taipei Grand Hotel
HiFi Shows November 2023
25th – 26th November 2023
Rome, Italy
Centre Congressi Mercure West Roma
GUANGZHOU HIGH END SHOW (CHINA)
24th – 26th November 2023
Guangzhou, China
Dong Fang Hotel Guangzhou
INTERNATIONAL SOUND AND SIGHT EXHIBITION (SINGAPORE)
24th – 26th November 2023
Singapore
Holiday Inn Orchard City Centre, Singapore
AUDIO SHOW IEAR' 2023 (NETHERLANDS)
18th – 19th November 2023
Tilburg, Netherlands
Willem II Stadium, Tilburg
FINEST AUDIO SHOW VIENNA (AUSTRIA)
18th – 19th November 2023
Vienna, Austria
Austria Center Vienna
NOVEMBER HIFI SHOW (PHILIPPINES) 
11th -12th November 2023
Manila, Phillippines
Dusit Thani Hotel, Manila
11th – 12th November 2023
Dallas, USA
Marriott Quorum By The Galleria, Dallas
10th – 12th November 2023
Washington DC, USA
Twinbrook Hilton, Rockville, MD
IHEAC AUDIO VIDEO SHOW (INDONESIA)
9th – 12th November 2023
Jakarta, Indonesia
Hotel Fairmont, Jakarta
MITTELDEUTSCHE HIFI-TAGE 2023 (GERMANY)
4th – 5th November 2023
Leipzig, Germany
Alte Handelsdruckerei zu Leipzig
TOKYO INTERNATIONAL AUDIO SHOW (JAPAN)
3rd – 5th November 2023
Tokyo, Japan
Tokyo International Forum
BLACKBOX AUDIO VIDEO SHOW (GREECE)
3rd – 5th November 2023
Athens, Greece
Radisson Blu Park Hotel, Athens
HiFi Shows October 2023
29th October 2023
Barnsley, UK
Holiday Inn Barnsley M1
AUDIO VIDEO SHOW WARSAW (POLAND)
27th – 29th October 2023
Warsaw, Poland
Radisson Blu Sobieski Hotel
KL INTERNATIONAL AV SHOW 2023 (MALAYSIA)
27th – 29th October 2023
Kuala Lumpur, Malaysia
The Gardens Hotel, Mid Valley City, Kuala Lumpur
27th – 28th October 2023
Livestream
PARIS AUDIO VIDEO SHOW (FRANCE)
21st – 23rd October 2023
Paris, France
Palais des Congrès de Paris
SALON DE HIFI ET HOME CINEMA (LUXEMBOURG)
21st – 22nd October 2023
Dommeldange, Luxembourg
Hotel DoubleTree by Hilton, Dommeldange
20th – 22nd October 2023
Toronto, Canada
Westin Toronto Airport Hotel
HIFI & AV SHOW MELBOURNE 2023 (AUSTRALIA)
20th – 22nd October 2023
Melbourne, Australia
Pullman Hotel Melbourne Albert Park
VIETNAM HI-END SHOW SAIGON (VIETNAM)
14th – 16th October 2023
Saigon, Vietnam
Rex Hotel, Saigon
14th – 15th October 2023
Budapest, Hungary
Crowne Plaza Budapest
14th – 15th October 2023
Zagreb, Croatia
DoubleTree by Hilton Hotel, Zagreb
MARTINS HIFI REGA AND FYNE AUDIO EVENT (UK)
11th -12th October 2023
Norwich, UK
Martins HiFi, Norwich
HIEND ASIA SINGAPORE 2023 (SINGAPORE)
6th – 8th October 2023
Singapore
Sofitel Singapore City Centre
DUTCH AUDIO EVENT (NETHERLANDS)
7th – 8th October 2023
Eindhoven, The Netherlands
NH Hotel & Conference Centre Koningshof, Veldhoven, Eindhoven
7th – 8th October 2023
Belgrade, Serbia
Holiday Inn, Belgrade
7th – 8th October 2023
Darmstadt, Germany
Darmstadt Kongresszentrum Darmstadtium
7th – 8th October 2023
Milan, Italy
Hotel & Congress Centre Melia, Milan
7th – 8th October 2023
Daventry, UK
Staverton Estate, Daventry
HiFi Shows September 2023
30th September – 1st October 2023
Orange County, USA
Irvine Marriott, CA
29th September – 1st October 2023
Ascot, UK
Ascot Racecourse Grandstand
23rd – 24'th September 2023
Horten, Norway
Thon Hotel, Horten
22nd – 24th September 2023
Emeryville, California, USA
Hilton Garden Inn, Emeryville
VIETNAM HI-END SHOW HANOI (VIETNAM)
16th – 18th September 2023
Hanoi, Vietnam
Pan Pacific Hotel, Hanoi
SUDDEUTSCHE HIFI TAGE (GERMANY)
16th – 17th September 2023
Karlsruhe, Germany
Radisson Blu Hotel, Karlsruhe