SPIRIT TORINO RADIANTE HEADPHONES REVIEW
Alan McIntosh takes a listen to the Spirit Torino Radiante Headphones costing from £2199.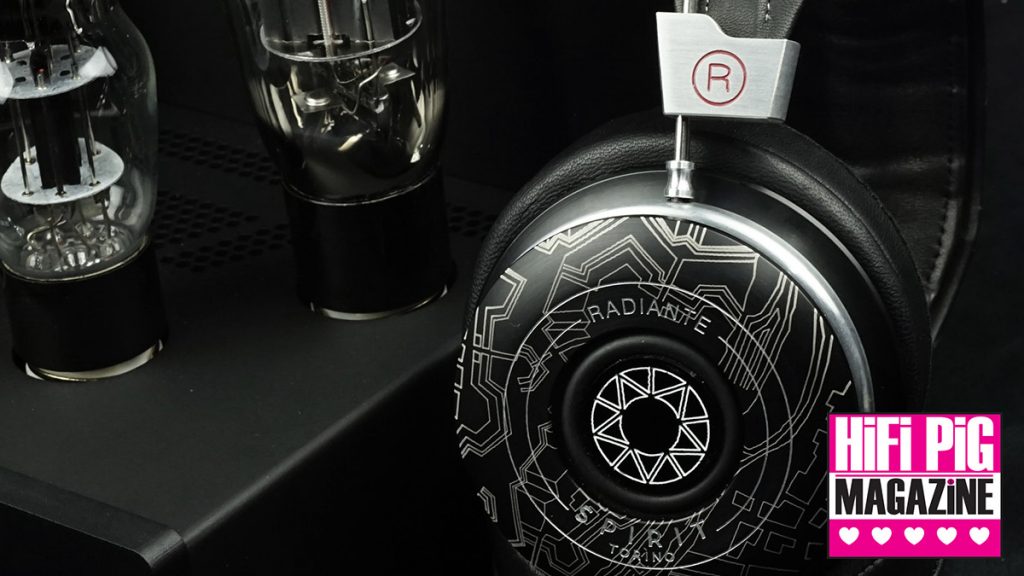 Headphones? If I'm very transparent, historically I've never truly got the "cans" for home listening thing. For an old (ex) DJ like me, they were a tool of the trade, had to be robust, and, well, got treated badly but were essential. As a regular global traveler (I'll atone for my carbon footprint someday I'm sure) I admit to having "got it" more and have sought out various pairs of IEMs and over-ears, some for active noise canceling, some focused on high fidelity playback and sonic capability – there was no point investing in good hi-res head amps/DAC's if not the end point – right? In-home though? Why? I have a dedicated listening room with a very competent 2-channel system so cans seemed redundant (of course not everyone has this luxury). That said, I've watched the seemingly explosive growth of the hi-end headphone industry (both amplifiers and headphones) with a sort of amused and confused interest.
Enter the Spirit Torino Radiante.
Hailing (unsurprisingly) from Torino in Italy it would appear that Italian styling and materials coupled with a desire for "real sound" playback is a strong thread in Spirit's ethos, branding, marketing, and most importantly their product.
UNBOXING AND CONSTRUCTION
Opening the large box we find the headphones themselves and detachable cables nestled carefully in foam protection. We also find a rather swish-looking aluminium Spirit-branded "credit card" and a wooden branded inlay plaque, which really serves no purpose beyond giving the owner a sense of quality materials and attention to detail. No carry bag is provided, reinforcing my belief that these are designed for "serious", in situ home listening and not for chucking in a bag for a plane or train journey. The credit card, of course, turns out to be a USB card, where you find user manuals, marketing information in videos, and some sound samples – I assume to show off the merits of the headphones. Cables supplied with the demo pair are both 4 and 2 pole, however, Spirit Torino is very quick to advise that you can choose pretty much any cable type/length you prefer (with an associated cost, of course) – allowing for close system matching. Spirit has chosen Portento Audio to design and supply their cabling, so they come co-branded and appear to be of high-quality material construction – both braided sheath and connectors.
The Radiantes themselves are a 32 Ohm single drive, closed-back design with a well-crafted, solid feeling aluminium frame and cups bearing the Spirit Torino branding and housing the important passive radiators. The very comfortable headband is of quality black leather (also available in colours specified by the customer) and the pads are a combination of real sheepskin leather and Alcantara (a synthetic material, similar to suede and designed for comfort and durability) which makes them soft and inviting to the touch and they are roomy enough not to constrict the ear. Sizing adjustment is achieved via a "post" on each can that slides up and down to get just the perfect fit.
Most interesting to me is that Spirt has included 2 unusual design features which aim to deliver an enhanced and customizable listening experience that helps deliver the rated 18-32kHz range. The first is the use of that external passive radiator I mentioned earlier, which Spirit advise is to regulate the air pressure in the closed design, as well as enable fast transient response unfettered by a fully closed design. This passive radiator also lowers the frequency response. The second design feature is a small foam mesh insert in each can called a Partializer Filter that when rotated to align or partially cover apertures in the internal radiator frame can adjust frequency response in the lower range.
These headphones come in at a not unsubstantial 470g on my scales (without cables) and I must admit my first thought was to comfort and whether they would feel very heavy and fatiguing to wear for an extended time.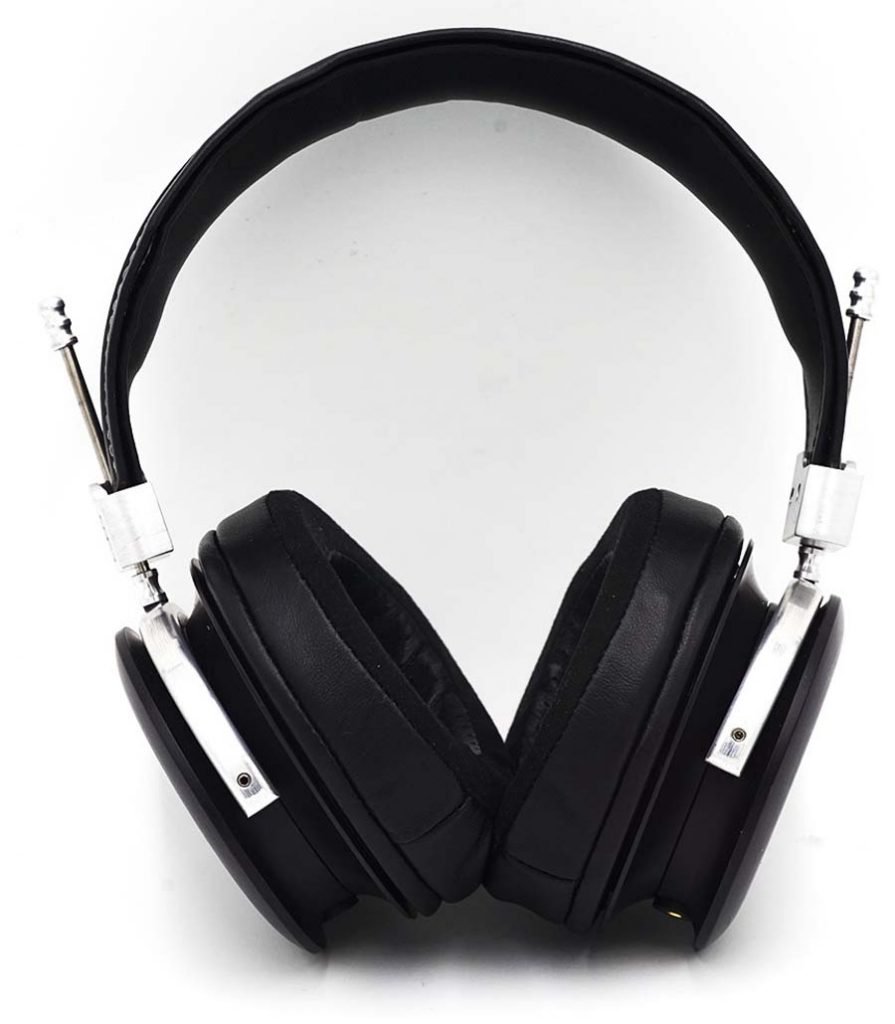 LISTENING EXPERIENCE
For the majority of my time with the Radiantes, and I spent quite a bit of time with them over a few weeks, I paired them with an Audeze Deckard headphone amp running Qobuz from a Mac mini or from my Aries G1 Streamer. The Deckard, which is a very capable amp with a superb internal DAC allows for gain adjustment, but after some testing, I reverted back to low gain as it's clear the Radiantes are not hard to drive. Settling into my comfy listening chair I started to surf my usual fare of test albums across an eclectic range before more critical listening in earnest began.
Starting with Laurent Garnier's powerful Techno number "Colored City" I get fast, big, fat, tight, and deep bass and it is clear that these are definitely bottom-end competent. Snares and hi-hats are crisp and paced and there is nothing sluggish here. The sub-bass sitting behind that main thwump, is defined and kept in check and there was no bloating or overhang. Adjusting the Partializer filters brings the sound more forward and with added presence to the upper registers.
Jean Michel Jarre Fourth Rendezvous next. It's vibrant and open, with that bass bouncing along beautifully. Despite so much going on, the pace and handling are very good, and with everything distinct in time and space. The bassline keeps strong definition even at crescendo points. On Fifth Rendezvous the Fairlight's sparkle and light footedness is allowed its freedom to dance. Overall, the sound is perhaps leaning a bit more to the lower end which would be preferred by some. On top of this, there is also plenty of top air and motion being offered up.
Onto Cosmos Factory (24/96 Qobuz) with messer's Fogarty et al, this is where the Radiantes really get going. Chuck driving, electric guitars, along with cymbals and bass at these and your foot can't help but get tapping…and it's likely your head will be nodding too. These cans have a great sense of rhythm and timing and there is a lot of life in them. This rhythm and pace work well with voices and instruments. Fogarty's voice was sounding as fresh as the day he laid it down
It's a similar story with "Too Much Sake" from Tokyo Blues (Horace Silver on Blue Note) Blue Mitchell's trumpet is wonderful – you could quite easily be sitting with a Mai Tai in a club a table back from the stage as everything is just so alive and immediate without being brash or too forward. Again, there is a sense that these headphones sit most comfortably with lower frequencies (no doubt owing to that passive radiator) but the upper is very well catered for too. Imaging and space are consistently powerful and the openness of the track is maintained.
Roxy Music's "More Than This" (Avalon) demonstrated again the power of bass with the Radiantes. Sweeping synths and Bryan Ferry's voice are certainly given their place with sleek and glassy aplomb and the album's title track was a delight to listen to from start to finish.
CONCLUSION
I've been a fool! No, that's not a comment on the Radiantes, it's on me for completely failing to grasp just how wonderful headphone listening can be!
£2000 for anything in the current cost of living crisis is no small price to pay and so many will ask "are they worth it?" Put simply, for me it's a resounding YES! I was very tempted to buy these and was very sad to hand them back as I've discovered a whole new listening experience that previously eluded me.
They are comfortable to wear for extended periods, tweakable for sound, and offer an engaging, emotional experience with a deep, full, fast, and refined sound that pushes beyond what I thought closed-back headphones could offer.
Overall I found I enjoyed the Radiante's with the Partializer filter fully "open" but I encourage you to experiment.
In short, these are sublime Italian styling that wraps you in a wonderful sonic cuddle. Top-notch materials, innovative design, and a must-hear sonics.
AT A GLANCE
Build Quality and Comfort: 
Very well made, luxuriously finished, and comfortable for long listening sessions
Sound Quality:
Spacious, quick-paced, and full bass partnered with detail and energy
More organic and inviting than wham-bam in your face, but an absolute joy to listen to for hours on end
Value For Money:
I'm sold. I'm now looking for a poor relation that I can afford, but these will be on my fantasy list for a while.
For the materials, the capability and the construction you're buying a piece of design as much as great sonics.
We Loved:
Build, design, comfort, sound quality, custom options
We Didn't Love So Much:
It can be a bit fiddly to adjust the Partializer filters, but it gets easier with practice
Price:  £2199, $2450,  plus any customization
Elevator Pitch Review: If you are seeking a closed-back headphone that delivers above and beyond in terms of sound, engagement, style, and comfort which you can customize to suit, these are a must-try. They are clearly a luxury item in terms of fit and finish (and price) but they really do deliver with a presentation that is quick-paced, detailed, and energetic with extremely low levels of colouration. The Partializer is an interesting feature that allows you to tailor the sonic characteristics of the headphones to your own tastes.
Alan McIntosh