LIVEHORN ORION LOUDSPEAKERS LAUNCHED BY THE FRENCH HIFI BRAND
The new Orion model brings together all of LiveHorn's expertise in a more compact column format.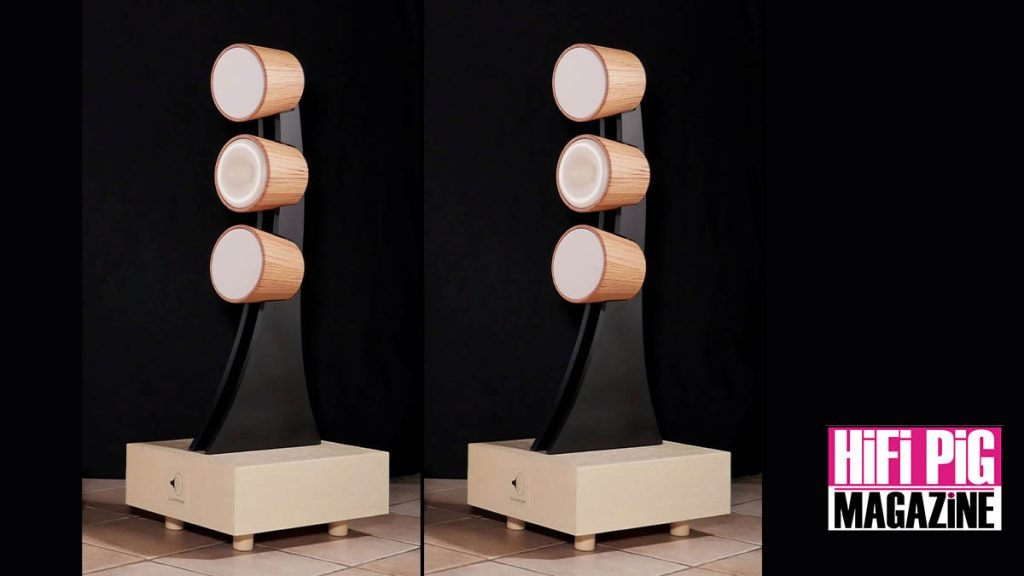 Following the launch earlier this year of the LiveHorn brand and the LiveHorn Grand Horizon, the French HiFi manufacturer has launched the LiveHorn Orion, which is an active 3-way loudspeaker model with digital phase correction.
LIVEHORN ORION LOUDSPEAKERS
The complete system is delivered with two speakers, one preamplifier and cables. It links to sources in digital by SPDIF, analogue by RCA, or Bluetooth. The connection from the Preamp to the speakers is digital.

BEECH, ACRYLIC AND CONCRETE
The LiveHorn Orion is made from oiled solid beech, acrylic resin, oiled tinted MDF, and waxed concrete. Customization available on request for materials, audio sources, coordinated HiFi furniture etc.
PARIS AUDIO VIDEO SHOW 2023
The LiveHorn Orion will launch at the Paris Audio Video Show 2023, on the weekend of the 21st and 22nd of October. Hear them in room 314 (l'Audio de France) in association with Totaldac (d1-streamer-sublime) and Soulines (Kubrick DCX turntable)
LIVEHORN ORION LOUDSPEAKER SPECS
Treble 2.3kHz to 20kHz, 1-inch compression chamber, 103dB (1w/m), Diaphragm in Anodized magnesium, Ferrite magnetic system, Horn load (D=19cm)

Mid 180Hz to 2.3kHz, 2 loudspeakers with 12 cm cone, 92dB (1W/1m), Neodymium magnet system, Sealed box

Bass 23Hz to 180Hz, 1 loudspeaker with 23 cm cone, 82 dB (1W/1m), Ferrite magnetic system, Sealed box
Amplification 3 amplifiers per speaker (600W), Class D technology
Digital filtering 3 digital filters per speaker (24bit/48kHz), Steep slope filters (order 8), Phase correction (FIR), Accurate speaker time alignment
Height: 130cm, Width: 42cm, Depth: 57cm, Weight: 37kg per speaker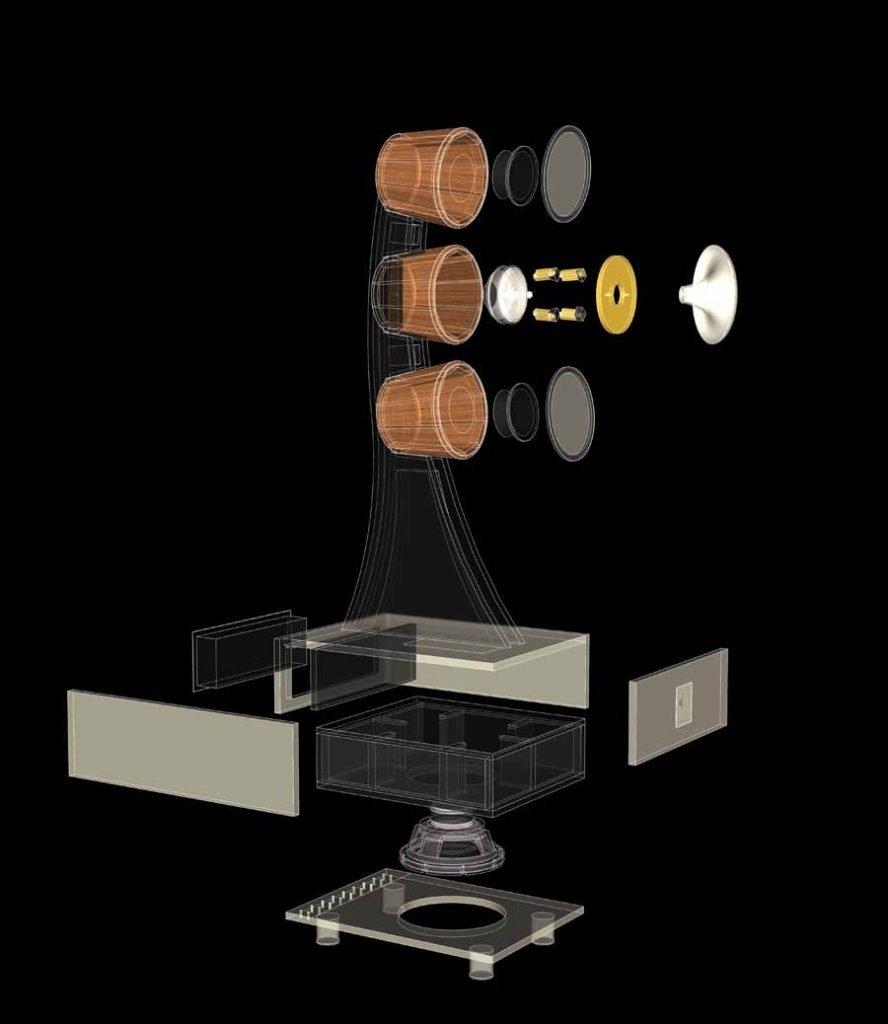 LIVEHORN ORION LOUDSPEAKERS PRICE
18,900€
HiFi PiG Says: We really love the look of these horns, the design is both classic and modern.