The Darkz d·tc resonance control is the first product release of Ansuz Acoustics' new "ultra high-end line", d·tc.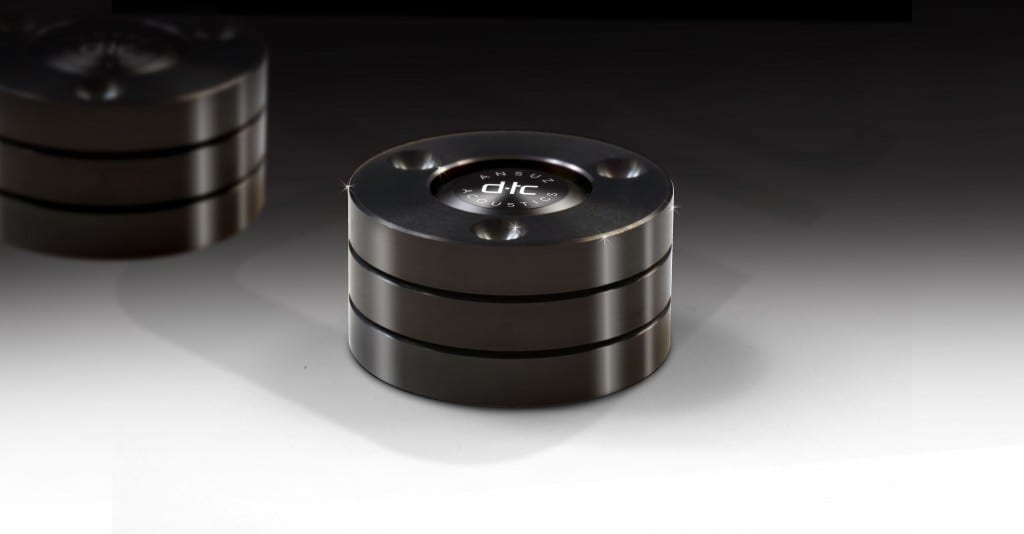 The Darkz d·tc are made of a heavy, and say the company, unique composite material with them saying "The material is a result of a process in a particle accelerator that creates an extremely hard and dense material structure, containing diamond". The heavy core of this composite material gives the Darkz d·tc an impressive weight of 216 grams (7.6 oz.). It is this special material paired with the heavy weight that make the Darkz d·tc capable of "eliminating all disturbing vibrations from components found in a music system".
Ansuz Acoustics created the Darkz to ensure that the different entities of the sound system are mechanically grounded. The new Darkz d·tc come in two models: Darkz d·tc Resonance Control and Darkz d·tc Cable Lifters.
The Darkz d·tc Resonance Control is designed to stand under hifi equipment, while the Darkz d·tc Cable Lifters are to be placed under cables.