AURALIC INTRODUCES NEW GENERATION OF STREAMING PRODUCTS AT HIGH END MUNICH
AURALiC, one of the best known names in the audio streaming industry since 2014, is launching their next generation Auralic ARIES and Auralic VEGA products featuring the new Auralic Tesla G3 streaming platform.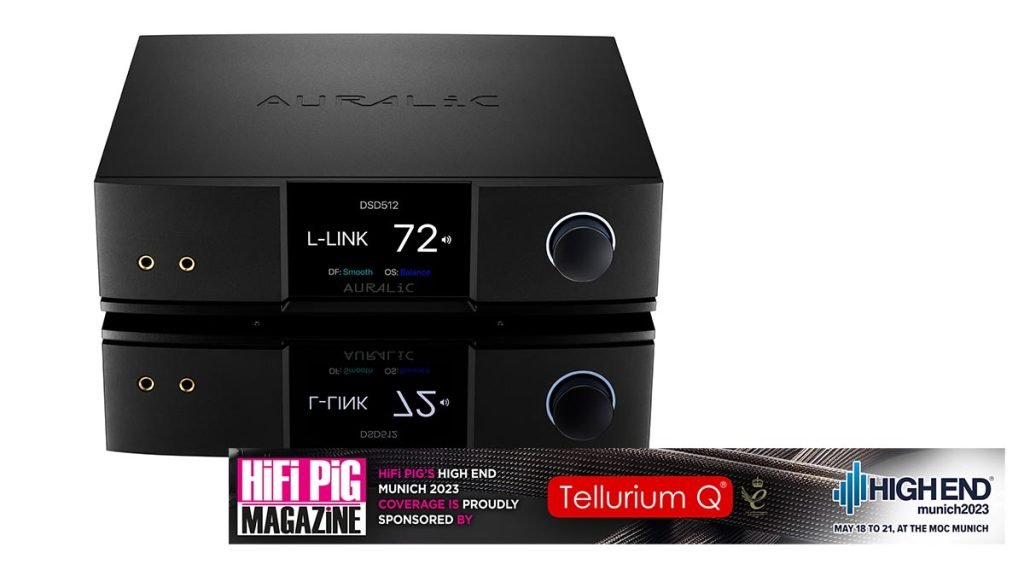 AURALIC ARIES G2.2, VEGA G2.2, ARIES G3 AND VEGA G3
Continuing this legacy, AURALiC is releasing four new products this year: ARIES G2.2, VEGA G2.2, ARIES G3 and VEGA G3. These products represent a generational shift in the technology platform while maintaining the understated elegance and classic design of the G series UnityChassis II that incorporate a pure copper sub-enclosure and multi-point tuned sprung base assembly.
TESLA G3 STREAMING
All the latest products incorporate AURALiC's new Tesla G3 streaming platform, using a 64-bit architecture that enables it to achieve eight times the processing power of the previous version. The memory capacity has also been increased to 4 GB, and Direct Memory Access Technology (DMA) has been integrated into the system. These advancements are engineered in such a way that all audio-related circuits connect directly to the system memory, substantially reducing latency and jitter by 90% comparing to its predecessor.
AURALIC USA
In a significant step for the company, the G2.2 and G3 products have been designed in the USA, and the ARIES G3 and VEGA G3 will be hand-built in AURALiC's Oregon facility. AURALiC is thrilled to announce a future collaboration with Dirac to incorporate their technology into the product line. This partnership will enable AURALiC to integrate Dirac's advanced technology, which will contribute to ensuring that products remain at the forefront of innovation.
PURER-POWER LOW NOISE POWER SUPPLY
The new Purer-Power low noise power supply design features double the capacity of preceding G2.1 models and even lower noise levels, providing extremely stable and reliable power to the device. Moreover, the optional internal music storage is now based on NVMe SSD technology, delivering read and write speeds up to ten times faster than its predecessor.
AURALIC ARIES G2.2 WIRELESS STREAMING TRANSPORTER AND G3 WIRELESS STREAMING PROCESSOR
The ARIES G2.2 and G3 also now support USB 3.0 for external music storage, further expanding its capabilities and making it easier than ever to access and stream high-quality audio files.
The ARIES G3 is more than just a transport or bridge, it has multiple inputs and a powerful co-processor that enables the product to function as a preamplifier for digital connections, providing comprehensive control over your audio system. With dual 60fs femto clocks powering its digital outputs, the ARIES G3 also features AURALiC's FPGA-based Proteus X1 co-processing platform, which optimizes the digital audio signal, removing harshness and improving listening experience, says Auralic.
The ARIES G2.2 and ARIES G3 now feature compatibility with the LEO GX.1 reference master clock, enabling users to achieve even greater levels of precision and accuracy when it comes to their digital audio outputs. By connecting to the LEO GX.1, these devices are able to take advantage of its advanced clocking technology.
AURALIC ARIES G2.2 AND G3 PRICING
The manufacturer suggested retail prices are $6,099/ €5,999/ £5,299 for ARIES G2.2 and $10,899/ €10,899/ £9,899 for ARIES G3.
AURALIC VEGA G2.2 AND G3 STREAMING DACS
The VEGA G2.2 and G3 build upon the foundation of their predecessor, the G2.1, retaining key features such as the AURALiC's proprietary Fusion DAC structure, Direct Data Recording (DDR), Galvanic Isolation, passive analog volume control, and analog pre-amplifier. The unique architecture of VEGA G2.2 and G3 avoids using a PLL circuit as it cannot fully remove the distortion and jitter present in the original clock signal. Instead, it records the audio data directly into the Tesla G3 processing platform's system memory in binary format, bypassing the original clock signal entirely.
Both VEGA G2.2 and G3 now incorporate the advanced Tesla G3 platform, providing a significant boost to their processing power and capabilities. Additionally, new dual 60fs Femto Clocks powers the DAC operation and time the Tesla G3's data output to the DAC.
Building upon the advanced features of the VEGA G2.2, the VEGA G3 takes the product line to a new level by integrating a range of technologies. With its Proteus X1 co-processing platform, the VEGA G3 is pecifically optimized to process music signals from streaming content, whether through the built-in streamer or digital inputs. The algorithm running inside Proteus X1 of the VEGA G3 enhances the audio quality, significantly improving the listening experience for music that may not be available in the highest resolution format.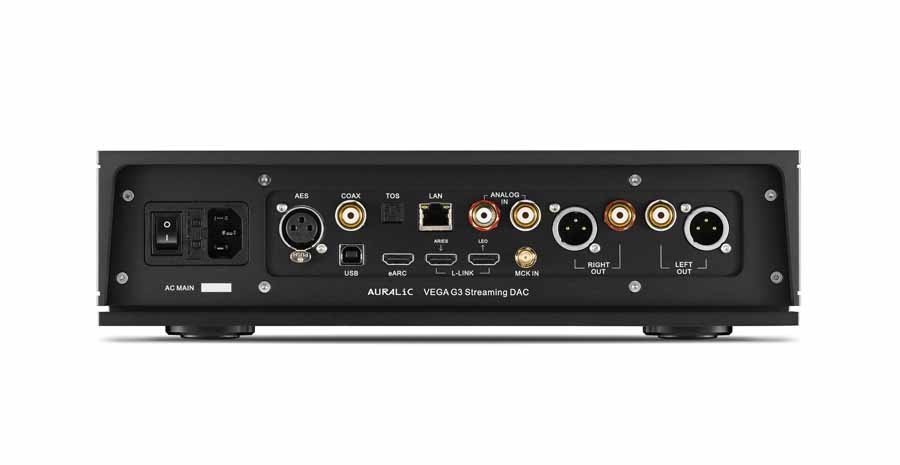 Compared to the G2.2, the VEGA G3 incorporates an enhanced DAC design, delivering a 30% reduction in distortion and noise, and a 50% improvement in dynamic range. Moreover, the VEGA G3 offers the option to run in Pure DAC mode, disabling its internal streaming functions for those who prefer a more traditional approach.
AURALIC VEGA G2.2 AND G3 STREAMING DACS PRICES
The manufacturer suggested retail prices are $7,899/ €7,799/ £6,899 for VEGA G2.2 and $11,899/ €11,899/ £10,699 for VEGA G3.
AURALIC AT HIGH END MUNICH 2023
AURALiC will be showcasing its new products and streaming technology at the High End Munich audio show between 18th and 21st May in room Atrium 4.2G E211. The ARIES G2.2 and VEGA G2.2 are scheduled to commence shipping in July, while the G3 products are expected to be available for shipping in August.