The new Belt Drive PD-151 from Luxman features an under-slung, suspended structure, with components mounted on the underneath of the top panel chassis, eliminating the influence of vibrations from the supporting surface. The 10mm thick, machined aluminum top panel provides a rigid base for the moving parts and there is also a heavyweight 4.0kg platter.
In 2011, Luxman introduced its first new turntable in 28 years, the PD-171. Three years later, the upgraded PD-171A and armless PD-171AL were released. Now, as the interest in vinyl records continues its revival, Luxman has introduced another new turntable.
To keep the exterior design and top panel as clean and elegant as possible, Luxman says they focused on of ease of use, attractive design and seamless functionality of the three major elements: the tonearm, the platter, and the drive system.
High Precision DC Motor
Incorporating a newly developed, high-precision DC motor, the PD-151 achieves wow and flutter of less than 0.04% (WRMS), maintaining accurate operation across three user-selectable speeds (33 1/3, 45, 78rpm).
JELCO Tonearm
To enable optimum performance, the PD-151 features a high-precision stainless steel center spindle, a PEEK thrust bearing and a brass radial bearing. Also, the universally compatible, static-balanced tonearm, made by JELCO, allows for easy cartridge substitutions. A 4mm thick acrylic dust cover (OPPD-DSC151) is included.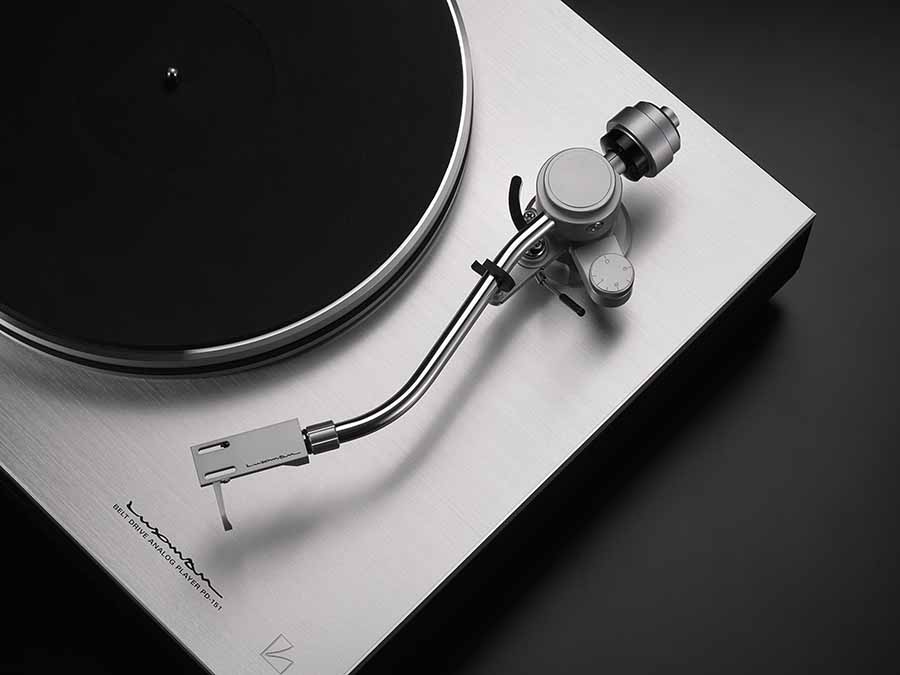 Price And Availability
The Luxman PD-151 turntable is available in the UK from August at an RRP of £4,500 (inc. tonearm and dust cover)