In early December we announced news that Avid Hifi were to launch a new turntable  – the INGENIUM. Today they have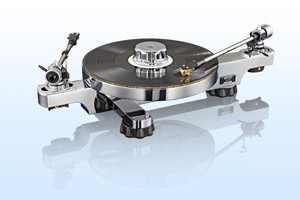 confirmed the launch of the range of turntables which become their new entry-level product.
Ingenium shares the design philosophy of Avid's more expensive designs, has "true engineered audiophile quality, utilises key elements of the Diva II and has an exposed minimal design that achieves new standards of style and excellence."
Avid's unique sapphire bearing and platter has been retained from the Diva II, with the option of using the company's unique clamping system, which channels unwanted vibrations away from both the record and platter. The main chassis to which the bearing and arm are rigidly coupled is machined from two and a half inch solid aluminum and allows them to offer different arm fitting options to suit customer's demands.
Ingenium's basic package comes complete with a carbon fibre tonearm. Optional models offer standard 9″ SME fitting, 12″ SME fitting and also twin arm options. Other combinations and arm fitting are available upon request. Avid Hifi have employed the same optimised elastomer used in the Diva II giving "excellent mechanical isolation of the playing surface" and using a powerful mains powered motor giving stability and "the huge dynamic sound that is instantly recognisable as Avid."
The INGENIUM is available now with a UK retail price starting from £800.00